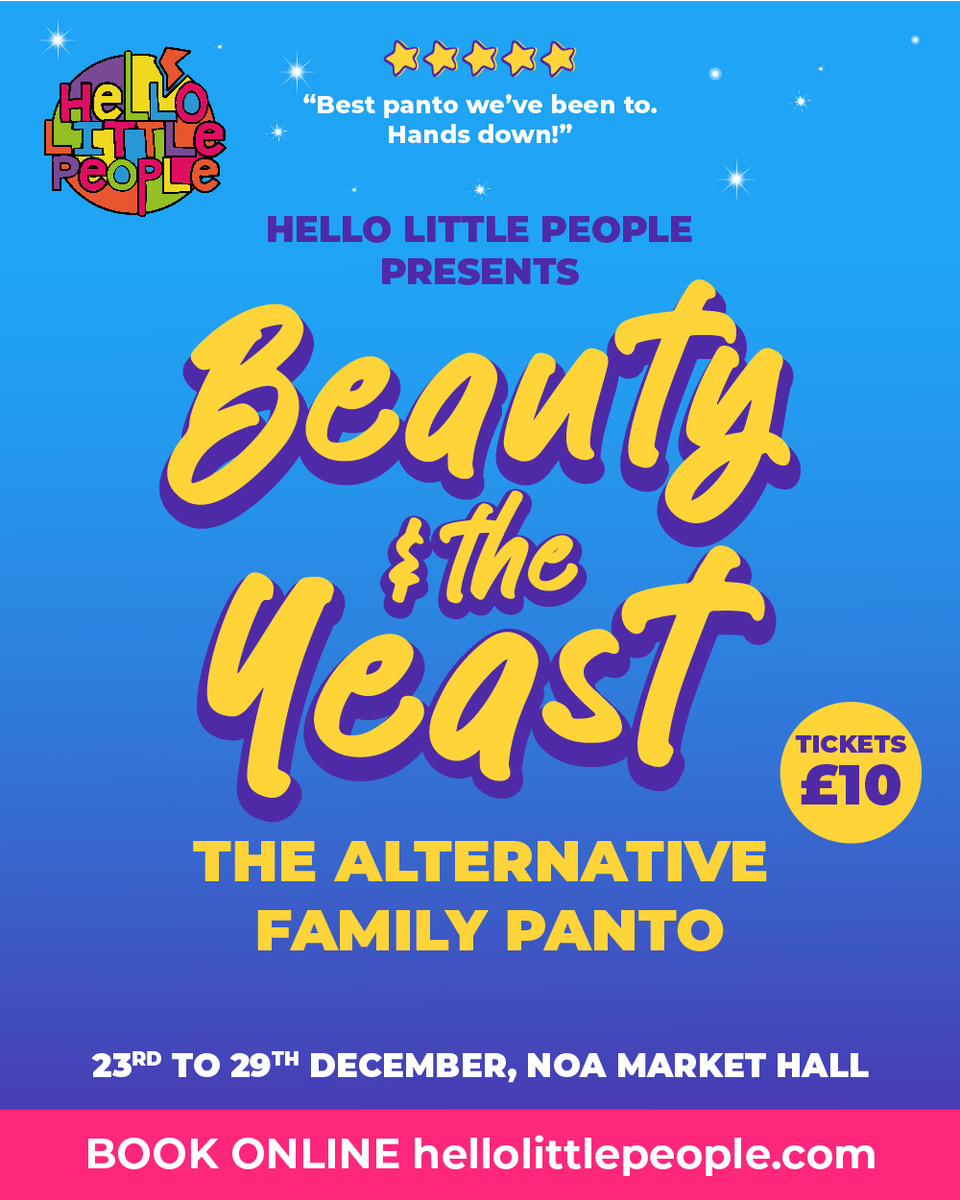 Beauty and the Yeast
The alternative family panto by Hello Little People has become a homegrown hit, with many marking it as a family tradition. After the success of JUAN AND THE BEANSTALK (2020) and CINDERFELLA, YESSIR (2021), Hello Little People will once again bring a one-hour interactive show to families and children. 
Additional shows at 1.30pm show on Christmas Eve, and an 11.00am and 1.30pm on Boxing day.
If you are a charity, organisation or family that would benefit from receiving solidarity tickets please contact info@hellolittlepeople.com.
Tickets are on sale to the general public and can be purchased at hellolittlepeople.com
Categories