Trapped in Isolation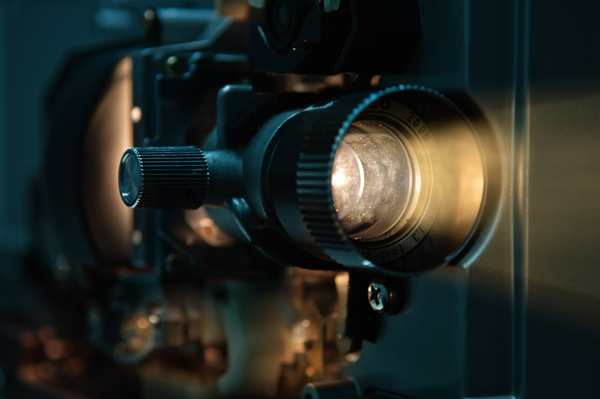 Usually the Cannes Festival is held around this time of year the 12th to the 23rd May.
Not this year. 
For anyone missing their usual Cinema we have found these two sites with cinema information and live streamings. We also invite you to play this game at home.
So, this is just a bit of fun. We had quite a discussion about these titles at Time Enough. This is what we came up with. Some categories are harder than others. It is difficult to find a romance that doesn't seem more like Stockholm syndrome, but we finally made the list.
Try it for yourself or with a friend and compare lists. The films must involve being in lockdown and being in isolation. You can't have a series, or you have to pick the best film from the series. Think of different types of isolation. They can't all be kidnap films. That's a different game. Extra points if the others haven't seen it and the favourite entry you all have to watch.
Popcorn is optional!
Picture House podcasts is a series of film interviews.

Lionsgate Cinema a different film every Saturday at 6pm.
Top Ten(ish) Trapped in Isolation Films
We have included You Tube trailer clips, just tap on the photo.
Thriller
https://youtu.be/6dSKUoV0SNI
Escape Room
Filmed 2019, Directed by Adam Robitel. There is an Escape Room gaming venue on the Island but thankfully not quite like this.
Romatic Film
https://youtu.be/m01YktiEZCw
Rear Window
Filmed 1954, Directed by Alfred Hitchcok who also made a film of Hall Caine's "The Manxman" in 1929.
Childrens Film
https://youtu.be/jEDaVHmw7r4
Home Alone
Filmed 1990, Directed by Chris Columbus We all know this Christmas classic about a child who gets left behind in the house.
So we have gone for this less well known film about a boy who is left to stay with his Uncles at their ranch.
https://youtu.be/gkccqolaVGg
Secondhand Lions
Filmed 2003, Directed by Tim McCanlies
Foreign Language Film
https://youtu.be/N0p1t-dC7Ko
Battle Royal
Filmed 2000, Japanese with subtitles. A group of schoolchildren are trapped on an Island. Not for younger children, quite gruesome, more of an adult and older teens movie.
Real Life/Documentary Film
https://youtu.be/jtnqVZEktyg
Touching the Void
Filmed 2003, Directed by Kevin Macdonald about two climbers on the west face of Siula Grande in 1985.
Sci-Fi Film
https://youtu.be/WWoDBcSW4_c
Moon
Filmed 2009, Directed by Duncan Jones. This was a tough category with lots to choose from. Moon is really depressing but definitely fits the brief.
War Film/Action Film
https://youtu.be/MyCuUr2_hmA
The Wall
Filmed 2017, Directed by Doug Liman about American snipers trapped on a mission in Iraq. Not really an action film.
Suspense Film
https://youtu.be/ArUGGat_2nk
The Others
Filmed 2001, Directed by Alejandro Amenabar. About a family who can't leave the house.
Historical Film
https://youtu.be/JW3WfSFgrVY
Argo
Filmed 2012, Directed by Ben Affleck. Based on events that took place during the 1979-81 Iran hostage crisis when US embassy workers were in lockdown (hiding) at the Canadian Embassy.
Psychological Film
https://youtu.be/Hyag7lR8CPA
The Lighthouse
Filmed 2019, Directed by Robert Eggers. Two lighthouse keepers are stuck in isolation, on a small island, for weeks. Island Escapes can arrange for you to stay at Chicken Rock Lighthouse when lockdown is over.
Horror Film
https://youtu.be/Wda8vC9j8vA
Cabin Fever
Filmed 2002, Directed by Eli Roth. This has isolation and a flesh-eating virus, so seemed appropriate for the category. There are others.
And, as a bonus Title and for extra points!
Filmed on the Isle of Man
https://youtu.be/FhCFx13nEGI
The Disappearance of Alice Creed staring Gemma Arterton which won Best British Newcomer for Director J Blakeson in 2009.