Photography Online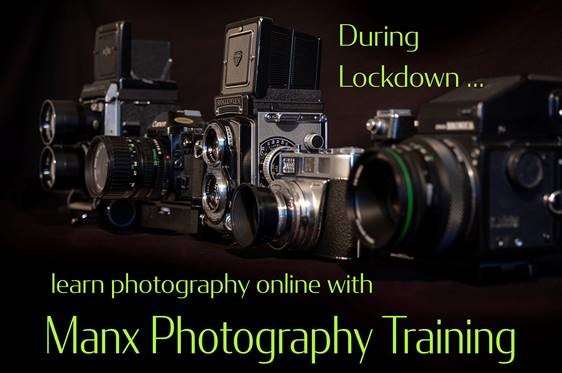 David Silvester is a professional photographer including wedding photographs. His photos have won awards and he has been a competition judge himself. Highly respected, with a beautiful gallery of work, David shares his learning and experience, by teaching local photographers.
During lockdown, David has transformed his 'hands on' studio based learning to online Zoom sessions with great success. Some sessions are repeated to ensure small groups and individual time and tuition. Please go to our Virtual Events Calendar for times of classes.
Even if you have only ever taken a snap with your phone, you can learn to take better photos, enjoy a new hobby and maybe even get obsessed.
Classes are Free however it is always nice to give something back.
Full details may be found upon his Facebook page at https://www.facebook.com/mptIOM
David has given us a few tips to creating better images:
Create something different to everybody else. Try to show your social media followers that you offer something different and therefore more interesting than others.
Move your camera or 'phone away from eye level. Stand on a box (safely) and shoot from overhead. Even better, take to your knees and shoot from ground level, looking up. Most view life at eye level, so offer a different perspective for your subject.
Take your time. Ensure the subject in your picture is composed against the background. If necessary, wait until people move out of your background or simply recompose. Photography should be enjoyed and not hurried.
Look for the light ! Generally speaking, keep the light source behind you, whether it be a light bulb, a street lamp, or the sun. The face(s) of your subject(s) are what really matter in your picture so make sure they are illuminated and exposed correctly.
Please don't 'over process' your images. And similarly, please don't process your night time pictures to look like daylight images. Keep your photography honest.
Practice, practice, and even more practice !