Golden Oldies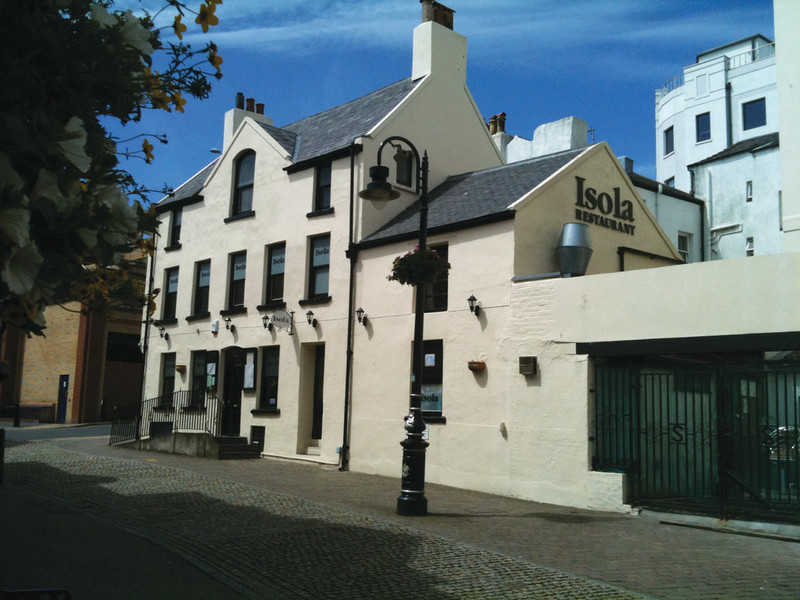 No, not old 78s and pop songs, but businesses and buildings that have stood the test of time. We probably, all immediately think of the horse trams, but there are a few enterprises, with notable longevity.
The Isle of Man Steam Packet Company
The Isle of Man Steam Packet Company is the oldest continually operating passenger shipping company in the world, having begun operations in the early eighteen hundreds. The maiden voyage of the Mona's Isle, built at a cost of £7,250, was from Douglas to Liverpool on the 30th June 1830.
Douglas Bay Horse Trams
The world's oldest surviving horse tram service, dating back to 1876. Designed by Thomas Lightfoot, the trams are fitted with roller bearings, to ease the load on the horses bred to pull them. The trams have always linked the 2 miles distance from the Manx Electric Railway and depot at Derby Castle along Douglas Promenade to the Sea Terminal and Port however in future the line will stop at the War Memorial. At least for the moment.
Isola, 7 John Street, Douglas
Isola is the oldest building in Douglas, or one of the oldest.  This is not obvious from the outside but once you enter this Italian restaurant you will see it is hiding it age well. The different heights of the ceilings, and floors makes you feel like you have stepped back in time.
Browns Tearoom, 1-2 Ham and Egg Terrace, Laxey
Established in 1906, Browns is believed to be the oldest tearoom on the Island. Before the invention of the café, miners would have their breakfasts cooked by the residents, then start work, hence the name "Ham and Egg Terrace".
The Mitre, Parliament Street, Kirk Michael
The Mitre in Kirk Michael is the oldest pub on the Island. Walk inside to be surrounded by large wooden beams and panelled walls, even stained-glass windows and a roaring fire. The lovely beer garden has beautiful view over the countryside.