Female Racer in Derby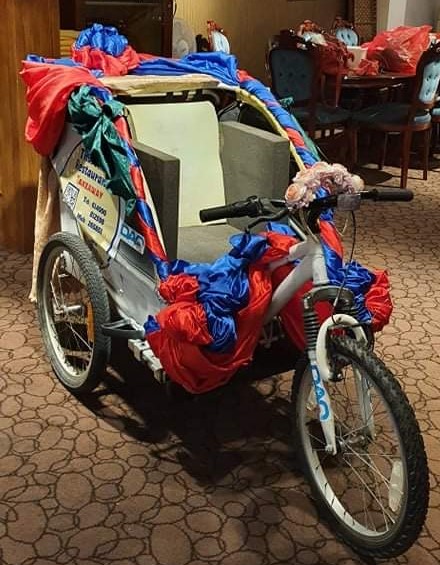 Entrepreneur, restaurateur, engineer and all round go getter, Noi Wasna Brandburn will be the only female racer in the Douglas Soap Box Derby. Taking to the roads, and hopefully no the skies, in her Tuk Tuk Taxi.
This will be the first time she has raced in the Derby. Training included, daily deliveries for Thai Thai restaurant during lockdown, although in a more conventional car. I met with her yesterday after her first road session in her specially designed racer. She smelt vaguely of Tiger Balm. A small accident with the steering she explained. All part of the fast and tumble that is the Soap Box Derby.
The racing starts at 6pm on Saturday, but there will be lots of warm up excitement that should not be missed, so arrive around 4pm to get the best spots and may the sun shine on them all.