Made in Mann-Biskee Brisht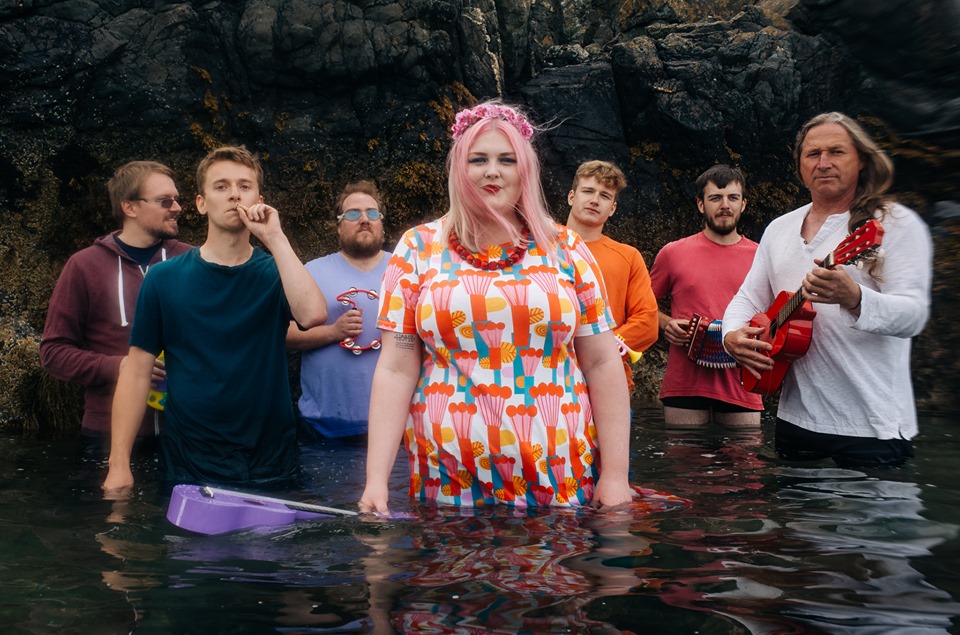 Friday 30th October sees the second show in the Made in Mann series of live music events, showcasing homegrown Manx talent in the Villa Marina, otherwise usually reserved for large acts visiting the Island.
Biskee Brisht have been on the Manx music scene since 2017, winning the Arrane Son Mannin (Song for Mann) before representing the Isle of Man at the Pan Celtic International Song Contest in Ireland, by writing and performing a new song in Manx Gaelic. Biskee Brisht are known for their catchy, hook-laden songs and energetic performances.
This year has obviously been difficult for everyone and with the lockdown and closure of venues, musicians have found themselves out of work. This meant the delay of Biskee's album release which was originally due out in March, ready to tour over the summer. With tour dates and festivals cancelled the band realised that the year ahead of them was going to be very different to what they had dreamed. Adjusting to this took a while, but eventually Ruby managed to feel creative again and spent time writing the next album (before the first was even out!). They count themselves lucky to be on the Isle of Man, where by June, they felt like one of the only bands in the world that would be allowed to go out and gig, releasing their debut album, 'Stand in the Sea', to a packed out Compton Vaults in July.
The year has shown the importance of the internet for bands and how crucial an online presence can be. The Isle of Man may be out of lockdown and functioning almost normally, but the rest of the world can still only see their favourite bands online.
You can see Biskee Brisht live at the Villa Marina Promenade Suite on Friday 30th October. Doors open at 7.30pm, no tickets required but capacity is limited to 250 so get there early.
For this special Hop-tu-Naa concert expect to see the band in costumes, with some spooky covers alongside their original material.