Shot on the IOM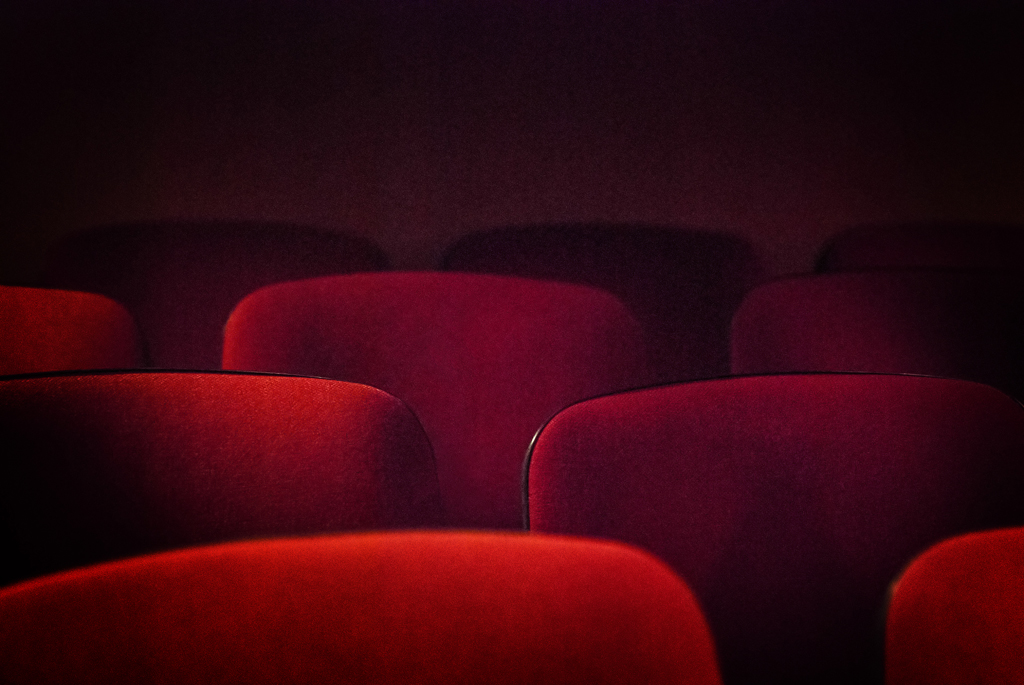 Looks like it going to be another long lockdown, and many of us are running out of films, we have not already watched. If you are finding you are spending more time looking for a film, then watching one, then here are some suggestions. We are sure you will not know them all.
The most unexpected part, they were all filmed or partly filmed here, on the Isle of Man. They are not the only ones. There have been many films and TV series shot on the Island. Usually pretending to be somewhere else.
The surprising number of "A" lister actors involved over the years including: Michael O'Sullivan, Billy Connolly, Christopher Eccleston, Kathy Burke, Jake Gyllenhaal, Peter Ustinov, Christian Slater, Rowin Atkinson, Ray Winstone, Maggie Smith, Patrick Swayze, Kristen Scott Thomas, Mickey Rourke, Sean Pertwee, Bill Nighy, Renee Zellwger, Ewan McGregor, Zac Efron, Derek Jacobi, Emily Blunt, Gemma Arterton, David Tennant, Chiwetel Ejiofor, Rafe Spall, Antony Sher, Jim Sturgess, Jude Law, Richard Grant, Rupert Everett, Miranda Richardson, Gugu Mbatha-Raw, Emily Watson, Ben Kingsley, Gillian Anderson, Peter Firth, Amandla Stenberg, the list goes on…..
The Manx Man
Although not filmed on the Isle of Man, George Loane Tucker's, 1916 adaptation of Hall Caine's "The Manxman" marks the beginning of the Manx film industry. One of very few films, set on the Isle of Man. Alfred Hitchcock, famously made a remake in 1929, filmed in Polperro in Cornwall.
These silent films tell the story of two men in love with the same woman.
Black and White – No Limit 1935
Directed by Monty Banks and staring George Formby as George Shuttleworth. Filmed during the TT, using locations such as Douglas Beach, White City, the Palace Ballrooms, the Ballacraine Hotel, and the Camera Obscura. The Mona's Queen (1934), used in the Liverpool shots, was the latest addition to the Steam Packet fleet at the time. Many of the motorcycle stunts were performed by Manxmen, including brothers, Bertie and Harold Rowell and the Peveril Motorcycle Club, however it is Formby himself riding on the Cronk-y-Voddy straight.
Plot
Young lad, dreams of riding in the TT races, so catches the boat from Liverpool.
Thriller – Revolver 2005
This trailer has a "R" restricted rating due to gunfire. Not suitable for young children.
This must be Guy Ritchie's most existential movie, written in collaboration with Luc Besson and starring Jason Statham and Vincent Pastore. Mostly not filmed on the Island, but the outside of Paramount City on Douglas Promenade, has a small cameo role.
Plot
Gambler, Jake Green, believes he has found "The Formula" to winning every time.
Romantic film – Albatross 2011
Directed by Scottish film director Naill MacCormick, the film was shot over six weeks, entirely on the Island, at Ravencliffe House on Douglas Head, Peel Harbour, Castle Rushen, St Marks and Niarbyl with King William's College pretending to be Oxford. Starring Jessica Brown Findlay, Sebastian Koch, Julia Ormond, Felicity Jones.
Plot
Beth and Emilia become friends, then Emelia then has an affair, with Beth's father.
Children's Film – Five Children and It 2004
An adaptation of E. Nesbit's classic children's book directed by John Stephenson. The cast includes Freddie Highmore, Tara Fitzgerald, Zoe Wanamaker, Kenneth Branagh, Eddie Izzard and Norman Wisdom. Jane Antonia Cornish won a BAFTA for Best New British Composer.
Scenes are filmed on the steam railway and Douglas Railway Station, Niarbyl, Garwick Bay, Castletown and Port Erin.
Plot
Five children, move from London to Kent, and find a sand-fairy who can grant wishes.
Horror – the Dark 2005
This time the Island is Annwyn, from Welsh mythology, directed by John Fawcett, and starring Sean Bean and Maria Bello, filmed at Eary Cushlin.
Plot
James and Adèle are visited by Ebrill, a young girl who claims she died 60 years ago.
Real Life/Documentary – TT3D Closer to the Edge 2011
Directed by Richard de Aragues and featuring Guy Martin, Ian Hutchinson, John McGuinness and Conor Cummins. No awards (as far as we know) but great reviews.
Plot
Documentary, following the lives of riders, in TT races.
Sci-Fi – Robot Overlords 2014
Located in Ireland, directed by Jon Write and staring Ben Kingsley, Gillian Anderson. Filmed in Douglas Tholt-y-Will, Derbyhaven and King William's College as well as in Wales and Carrickfergus Castle in County Antrim. Local artist, Sally Black, worked on the set of this film. Iglu Media created a game called "Robot Warlords" that is based on Robot Overlords.
Plot
Robots from out of space take over the earth.
War/Action film – Where Hands Touch 2018
Written and directed by Amma Asante and starring Amandla Stenberg, George MacKay, Abbie Cornish, Christopher Eccleston and Tom Sweet. Set in Nazi Germany, this was mostly filmed in Canada, with some scenes being shot in Belgium and on the Island.
Plot
Leyna, lives in fear during the war, and then meets Lutz.
Suspense Film – Take Down/Billionaire Ransom 2016
Back to being Scotland for this action, adventure thriller also known as Billionare Randsom, directed by Jim Gillespie and staring Jeremy Sumpter, Phoebe Tonkin and Hari Dhillon. The lighthouse shown near the start, and titled "West Soay, Scotland" is actually South Stack lighthouse on the Isle of Anglesey, North Wales.
Plot
Rich, rebellious children are sent to a training camp where they become ransom targets.
Historical Film – The Libertine 2004
Directed by Laurance Dunmore and starring Johnny Depp with Samantha Morton, John Malkovich, Rosamund Pike, and Johnny Vegas in the cast. Jonny Depp and Johnny Vegas in the same film! Imagine walking into Bar Logo in Ramsey, and seeing Johnny Depp sitting there, having a quite drink. The film was shot using real candlelight, with a handheld camera and sadly the sound quality can be a bit strained. It was nominated for eight awards with Rosamund Pike receiving Best Performance by a Supporting Actor or Actress in a British Independent Film.
Plot
The life of John Wilmot the 2nd Earl of Rochester.
Psychological Film – Trauma 2004
Directed by Marc Evan and staring Colin Firth, Naomie Harris, Mena Suvari, a film where you have to concentrate not to lose the plot completely. The mental ward was filmed at Island Studios in Ramsey. In one of the late scenes in the morgue/basement when Ben is talking to Charlotte the boom mic is clearly visible in the top right of the picture. Oops!
Plot
Ben,awakens from a coma, to discover his wife has been killed in a car accident
Comedy – Keeping Mum 2005
This trailer has a "R" restricted rating. Not suitable for small children to watch.
There have been several comedies filmed on the Island. I know everyone loves, "Waking Ned", but my favourite, is this one. Directed by Niall Johnson, and starring Rowan Atkinson, Kristin Scott Thomas, Maggie Smith, Patrick Swayze and Emilia Fox. Liz Smith and James Booth are also in the cast. The film was partly shot in England and at the Sound Visitor Centre, Niarbyl, Mount Murry, Foxdale Primary School and the Villa Marina.
Plot
The vicar, Walter Goodfellow, is so focused on his work, that he fails to notice, what is going on with his family and his pond.