Leela's Saag Aloo Paneer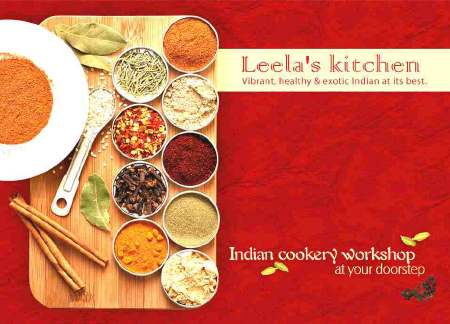 Kumar Menon, is originally from Kerala in India. He moved to the Island in 2003 to study catering and has stayed ever since. Opening "Leela's Kitchen", in 2011, in memory of his late grandmother.
The family have been trading spices for three generations.
As lockdown drags on we need something to get our taste buds going and our mouths watering. This spicy vegetarian dish does just that. Simple and delicious. You can order all the spices directly online.
The Time Enough website lists over 50 restaurants almost 30 Caterers and Farms where you can buy food directly online.
Ingredients
100g of Potatoes, par-boiled and cubed
3 medium size Onions, finely sliced
3 cloves of Garlic, finely chopped
125g Coriander leaves, finely chopped
700g of Spinach, washed and cleaned
One block of Paneer cubed
¼ teaspoon Leela's kitchen Black Mustard Seeds
½ teaspoon Cumin Seeds
2 tablespoons of Coconut and Vegetable oil (1 tbsp each or 2 tbsp of Ghee)
2 tablespoons of Chilli flakes (optional)
A dash of IOM Double Cream
1 tsp of Leela's kitchen Turmeric powder
1 tbsp Leela's kitchen Vindaloo Curry powder
A dash of Organic Italian Passata sauce
½ tsp Leela's kitchen Garam masala
Salt to taste
Recipe
Heat both the oil in a deep pan and add the mustard seeds.
Once the seeds have popped add the curry leaves.
Stir for few seconds and add all the onions. Keep stirring until the onions have reduced down.
Add the cumin seeds ginger & garlic and cook for 3-4 minutes.
Mix both the ground spices into the onion mixture and cook for a few minutes.
Now add the tomato sauce and cook for further 5 minutes (keep stirring and avoid the sauce sticking to the bottom of the pan).
Add potatoes and paneer and cook for further 5 minutes.
Then add the spinach. (add a bit of water if you see the sauce is thickened).
Garnish with coriander leaves, cream and Leela's Kitchen garam masala.
Serve hot with basmati rice or Leela's Kitchen chapatis.