50 years of Manx Wildlife Trust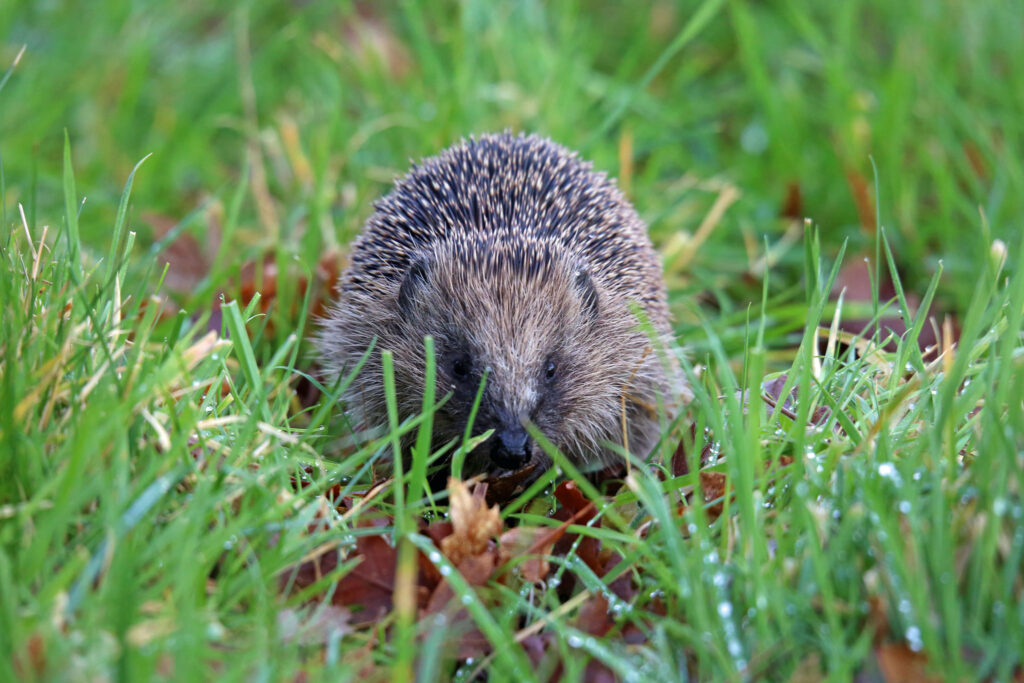 Manx Wildlife Trust is the Island's leading nature conservation charity working closely with partners including IoM Government, Manx National Heritage, other charities and NGOs as well as Island businesses. Since 1973, the charity has worked to develop a Nature Recovery Network creating more places for wildlife, championed Nature Based Solutions to improve the environment for all and connected people strongly to nature inspiring them to act for wildlife.
MWT are celebrating their 50th anniversary this year and they have been celebrating with some very special projects including: Clare Payne, Biosphere Artist in residence for MWT, has produced a set of 10 stamps which have been released through IOM Post Office bearing the new King Charles insignia. MWT plan to increase the number and size of their nature reserves this year with several land purchases. A black-tie ball at the end of March, in the Comis hotel, will bring 180 people together to celebrate MWTs anniversary and raise money through an art auction. Lots to celebrate.
Graham Makepeace-Warne moved to the Isle of Man at the beginning of 2018 to take up the newly created post of Engagement Manager with Manx Wildlife Trust (MWT). As a Project Director for a communications agency based in Manchester, Graham was a keen lover of both motor racing and wildlife, regularly visiting the Island for the Manx Grand Prix with his partner. But it was the wildlife that convinced them to make the move and emigrate.
In the five years since starting at MWT, the engagement team has grown to seven team members and now works with people across the Island, in lots of different ways, to encourage, educate and empower people to do more for nature in their own backyard.
Graham clearly believes in his work and that of MWT. He has a strong vision for the future of the Isle of Man; a sustainable place to live and work with a successful eco-tourism offer and an Island whose Environmental, Social and Governance (ESG) offer is so good that businesses will want to be based here. As a self-governed 'microcosm' of the UK, the Isle of Man is the ideal testbed for modern thinking on conservation and sustainability. The success of the MWT delivered Agri-environment Scheme is just one example of this.
Conservation work can be strange work at times. An MWT project to attract puffins to nest on the Calf of Man again involves the placement of life-size decoy puffins around the islet and the installation of a speaker which plays their inquisitive sounding calls. Sadly, the legs break off making them much less convincing. Thankfully Microgaming's 'Play it Forward' scheme is paying for repairs and replacement decoys. So MWT volunteers, along with staff from Microgaming, will get to spend a day sticking the feet back on the puffins before they head back out for this year's Calf Season.
This is a 24/7 job with MWT's offices open Monday to Friday, 9am-5:30pm at 7-8 Market Place, Peel, IM5 1AB where there is also a volunteer run gift shop which is open Monday to Friday 10:30am-5pm. A whole army of volunteers are out doing great things across the Island throughout the year and at all sorts of times of day.
Graham has a strong view that nature holds the answers to solving many of the crisis facing the world today. He says: 'Nature Based Solutions and Natures Capital prove just how important wildlife is to our own survival and quality of life; whether it's producing the air we breathe, cleaning the water we drink or providing space for us to relax, keep fit and stay sane.' It's more and more apparent that nature needs us, but that we need nature more.
Find out more about MWT's work and how you can get involved though volunteering, membership and donations at mwt.im.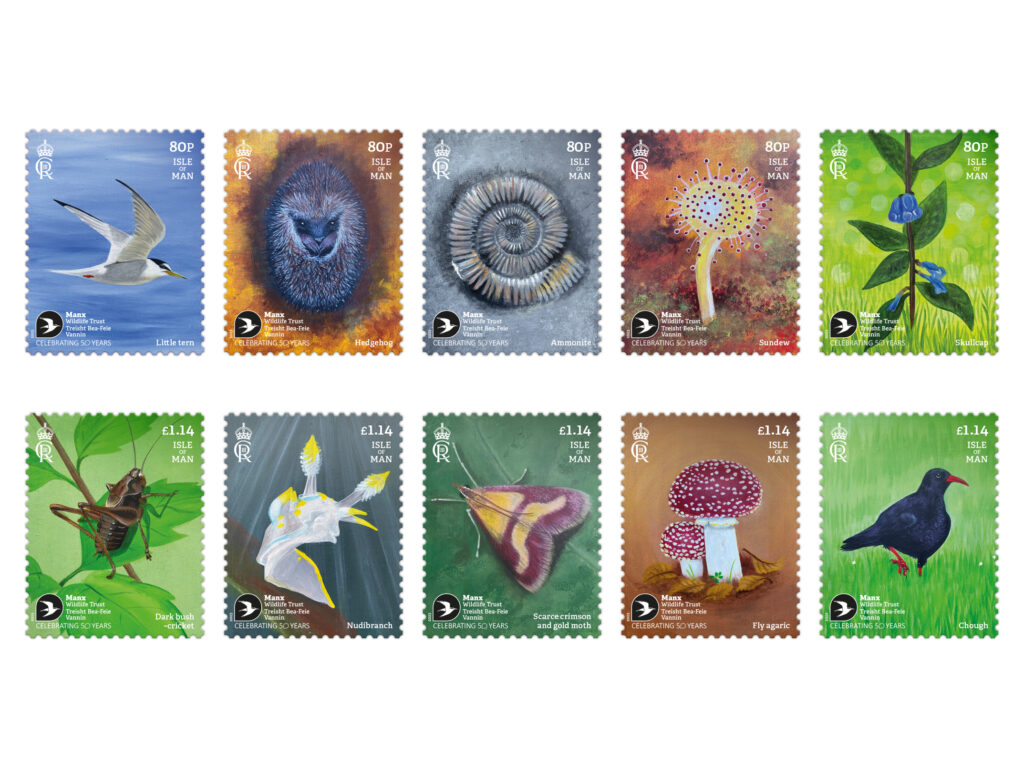 The Manx Post Office Commemorative stamps by Clare Payne.