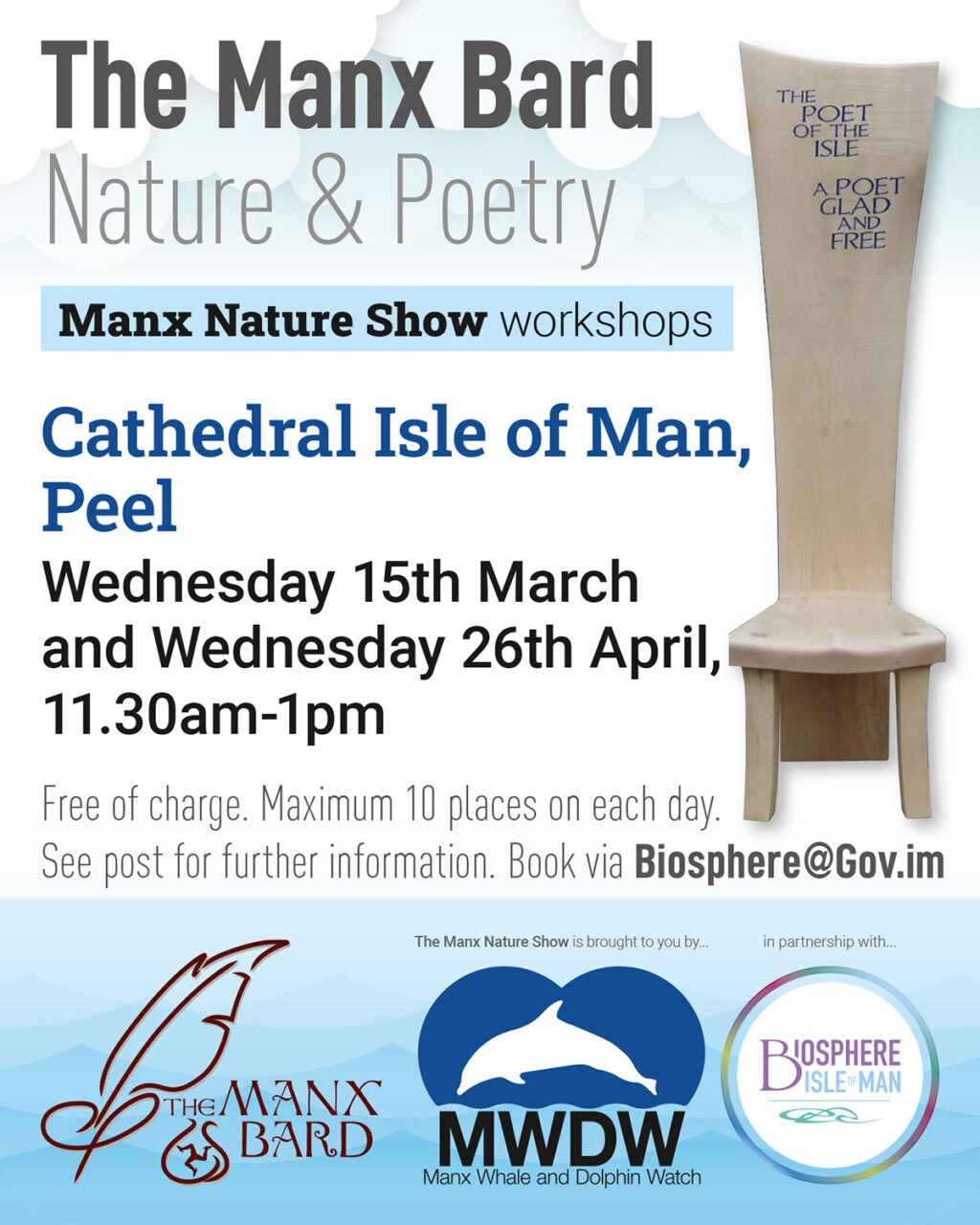 The Manx Bard-Nature and Poetry
The Manx Bard competition is an annual event occurring on the last weekend in August, a bank holiday weekend. Bridge Carter, founder of the Manx Youth Bard a natural progression of the Manx Bard, is also one of the organisers of the Annual Manx Slam.
This year's theme is a celebration of Manx countryside and nature in poetry.
Categories