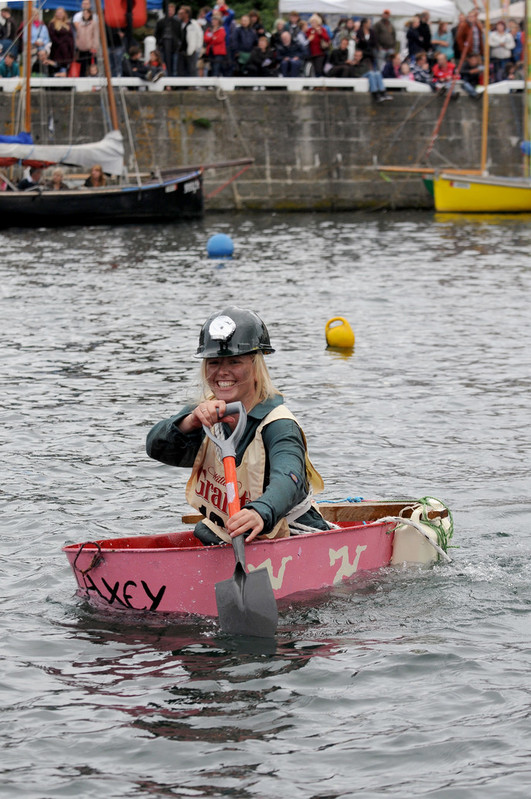 World Tin Bath Competition

The 50th World Tin Bath Championship 2021! Starts 5pm.
Organised by the Castletown Real Ale Drinkers Society, the race was started in 1971, and all the money raised by the event goes to local charities.
Over 100 entrants, attempt the 400m course each year, including visitors from around the world.. In addition to the main race there is the "Snake Race" around the harbour and attempts at human-powered flight.