Douglas Bay HorseTrams
Tramway Terrace, Queens Promenade, Douglas, IM1 4NR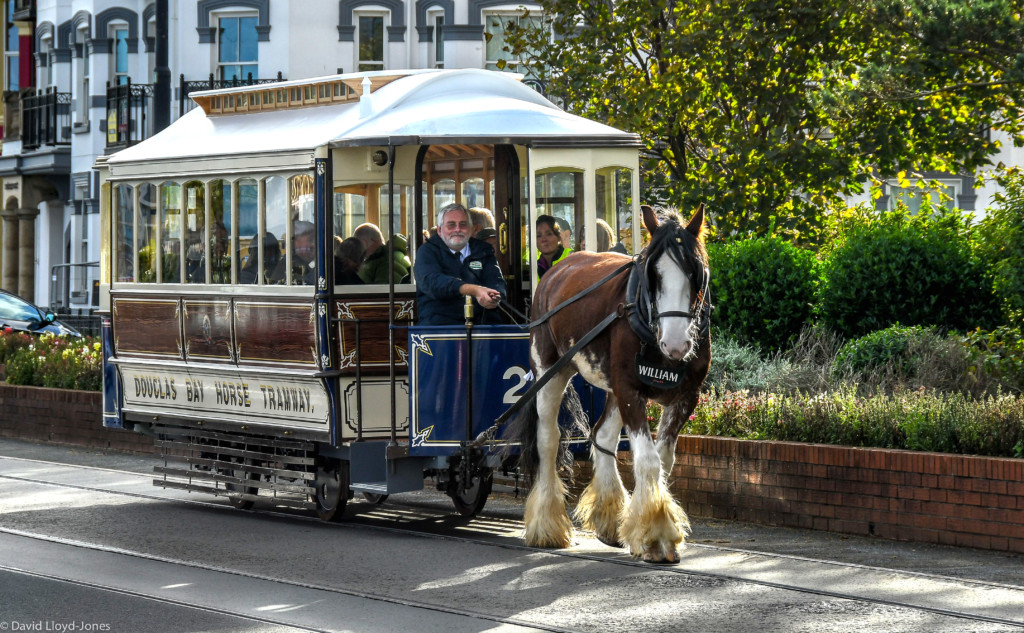 Douglas Bay Horse Tramway is the oldest horse-drawn passenger tramway to remain in service anywhere in the World. Established in 1876 by Thomas Lightfoot, and operated from 1902 until 2015 by Douglas Borough Council, it is now part of Isle of Man Transport.
The 3ft gauge horse tramway runs along Douglas Promenade, from the end of March until the start of November, using a fleet of original tramcars and a team of 21 Shires and Clydesdales. Number 12 Toastrack, cream and blue, is the oldest surviving tram that remains in the fleet. It was bought new in 1888.
These are the names of some of the horses: Rocky, Philip, Keith, Kewin, Robin, Andrew, Bobby, Alec, Chloe, William, Torin, Harry, Nelson, Douglas, Amby, Charles, Mary, Ginger and Zeba.
The Tramway stables are open to the public and organised tours may be booked in advance.