Peel Castle
St Patrick's Isle , West Quay, Peel , IM5 1TB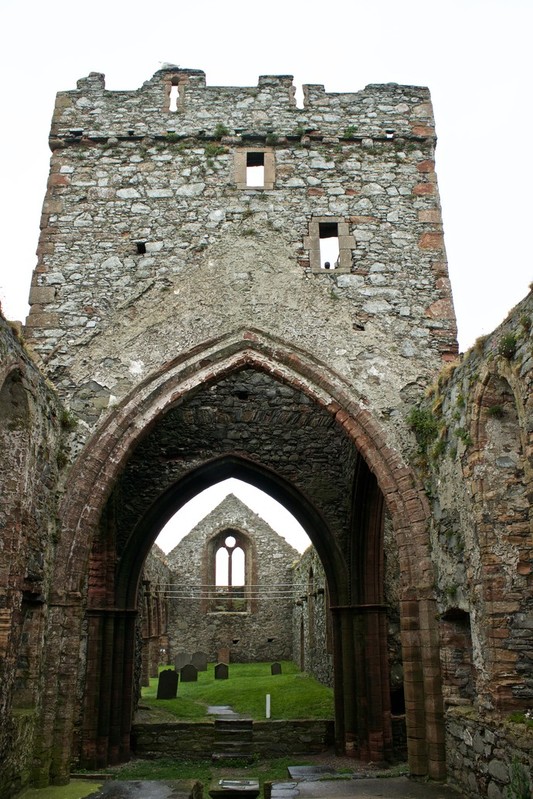 Situated on St Patrick's Isle, Peel Castle was originally a place of worship before becoming the fort of King Magnus Barefoot in the  11th century. The prominent round tower was originally part of the Celtic monastery with the battlements added at a later date. The cathedral was used by the Bishop of Sodor and Man until the 18th century. The red sandstone walls of the castle dating from the 14th century remain intact and provide an intriguing walk through history with the last defences being added as late as 1860.
It is an entirely open air site accessed by a road causeway. There are 24 historic steps to reach the pay barrier and there is no alternative means of access. Once inside there are a network of uneven paths to explore over rough ground.
Excavations in 1982-87 revealed an extensive graveyard as well as the remains of Magnus Barefoot's original wooden fort. The most spectacular finds were the 10th century grave of "The Pagan Lady" which included a fine example of a Viking necklace and a cache of silver coins dating from about 1030.
The Black Dog or Moddey Dhoo is a phantom black hound in Manx folklore who is said to haunt the Castle.
There is a small gift kiosk at the pay barrier. There are no refreshment facilities on site, but the shop does sell soft drinks and sweet snacks. Picnics are encouraged.