Christopher Vine Trainspotting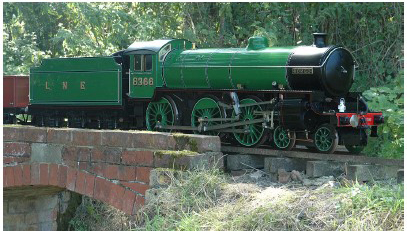 Every year Chris Vine comes to the Island to teach Manx schoolchildren about engineering and to share his love of trains. This year he couldn't come because of the lockdown but he promises to be here next year. Thank you Chris.
The photo above is one of the many puzzles Chris has created. To be able to play, just download the pdf. and compare the two photographs.
Train Spot the Difference
Download pdf …
The answer is hidden on the Virtual Train Journeys page of Spotlight and on the Peter's Railway website.
Chris is the author of the Peter's Railway books. You can find out all sorts of things about trains and engineering on his website. The site shows a train journey, on a model railway, as if you were driving the train and other fun stuff. The Peter's Railway Green Train below will take you to his site, just click on it.
He sent us this small activity booklet, which you can download for yourself, by clicking on the image below. Why not get your friends to do the same and then you can play together even when you can't be together.