Time Enough at Government House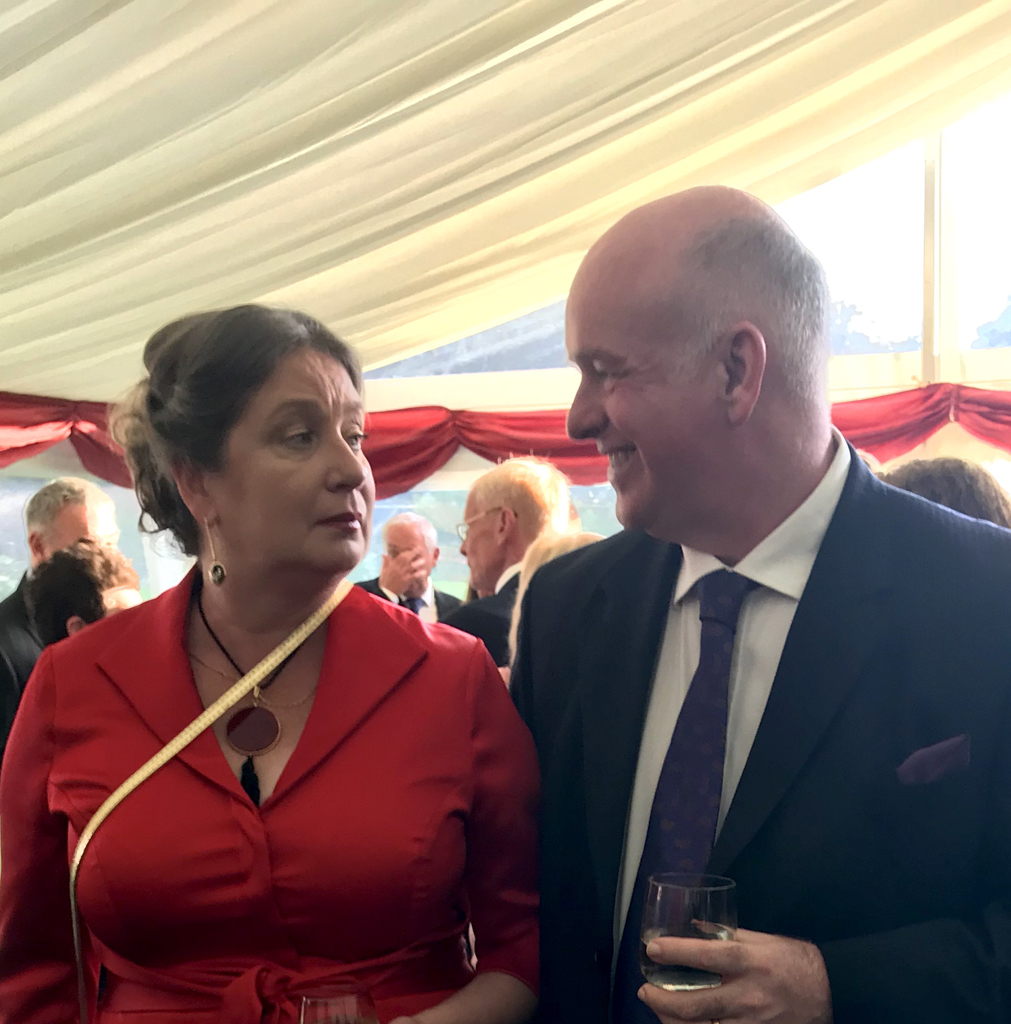 What has Howard just said? We are not telling.
Last week, Time Enough had the honour of being invited to Government House, in acknowledgement of the work done during lockdown.
The Lieutenant Governor, Lady Gozney together with the Chief Minister and His wife arranged three days of parties, to celebrate Islanders from all backgrounds, who responded to the pandemic with outstanding contribution.
We are proud to say that our Lockdown Series, of activities and information, written as part of the Stay Home, Stay Safe initiative, was noted with merit. Time Enough loved creating the series of inspirational pursuits and especially our children's competition. The winning entries can be seen, being read by author, Christopher Vine, on our Spotlight page.
The evening we were there, we were together with nurses, ambulance staff, teachers and clergy, who had all contributed in their own way to making the Island safe and Covid free.
Congratulations to all involved and to having enjoyed a Summer on the Island without Covid.