Happy Birthday Time Enough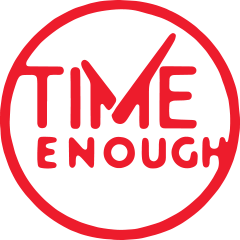 What an incredible year! 2020. The year none of us will forget.
When we created Time Enough, we wanted something that people would find quick and easy to use, to discover all the amazing things that you can do on the Island. Of course, we didn't realise ourselves, until we started collating, just how much there is to do here. What started as a small project, just kept growing, and becoming more exciting.
We have met some truly inspiring people, the entrepreneurs of the Island, whose dreams have made the Island such a diverse place for activities, both indoor and in the picturesque countryside. Under "Places" you can find hundreds of different attractive locations on the Island. While in "Food and Drink" we have listed everyplace on the Island where you can eat out (or eat in).
To help you order online, we have put in quick links, to delivery platforms and menus. We also link to Tripadvisor and Facebook, for more information and reviews, together with each business's own website, when available.
Covid has affected everyone, and as I am writing this, the Island is again under lockdown, for what we all hope, is the last time.
Thinking back on all that we have achieved, we were also reminded of the incredible, selfless work that so many Islanders have done, to keep everyone safe. We were honoured to be invited to Government House for our efforts, and met some of these extraordinary people, getting to listen to their stories and experiences, during this difficult year. We are so proud.
It has been a remarkably busy year for us, not only working on the site, but being invited by Manx Radio to explain what we do and shine a light on some of the events that have been able to take place. Paul Moulton, who has always championed the Island, also wanted to know more about the site, so interviewed us in June 2020, for MTV. We have clearly created a lot of interest.
We are not a franchise, we are unique to the Isle of Man. We do not have the funding to take out pages of advertising in the press, or launch with thousands of followers on Facebook, from day one. What we do have is a genuine following on social media. We collaborate with other people and business, and it is so rewarding that people want to work with us, because of what we do.
Imitation is the sincerest form of flattery apparently, so I guess our website is a good idea, yes sir for all you Manxies stuck on the rock. (Ha, ha). Seriously?
This year hasn't been just about hard work. It's been about celebrating the Isle of Man and the creative people who live here. During the first lockdown, we collaborated with Christopher Vine, the Family Library and Isle of Man Transport, to host our first competition. School children across the Island took part in creating designs and stories. Really lifting our spirits, with their imaginary journeys, when we could not travel outside.
We started this year, with a photo competition, showcasing all the beautiful places you can walk on the Island. There are too many to list, and we almost take them for granted, so it was a delight to see your photos. Thank you all for taking part and voting.
We are in the process of creating another competition, which we are happy to announce will be judged by local artist, Sally Black. Something to look out for around Easter.
Time Enough itself, is in a competition, having been chosen for the Isle of Man Newspaper Awards for Excellence. We are so pleased that the site has been recognised and valued in this way. We look forward to meeting all the finalists in April and really enjoying celebrating our achievements. Let's hope lockdown is over by then! Fingers crossed. Whatever happens we will let you know on our Spotlight page.
It's been an amazing first year.
Let's see what happens this year. We will continue to list planned events and hopefully inspire you to try something new or go somewhere special.
Traa-dy-liooar. There is always Time Enough.