Healthy Eating on Your Doorstep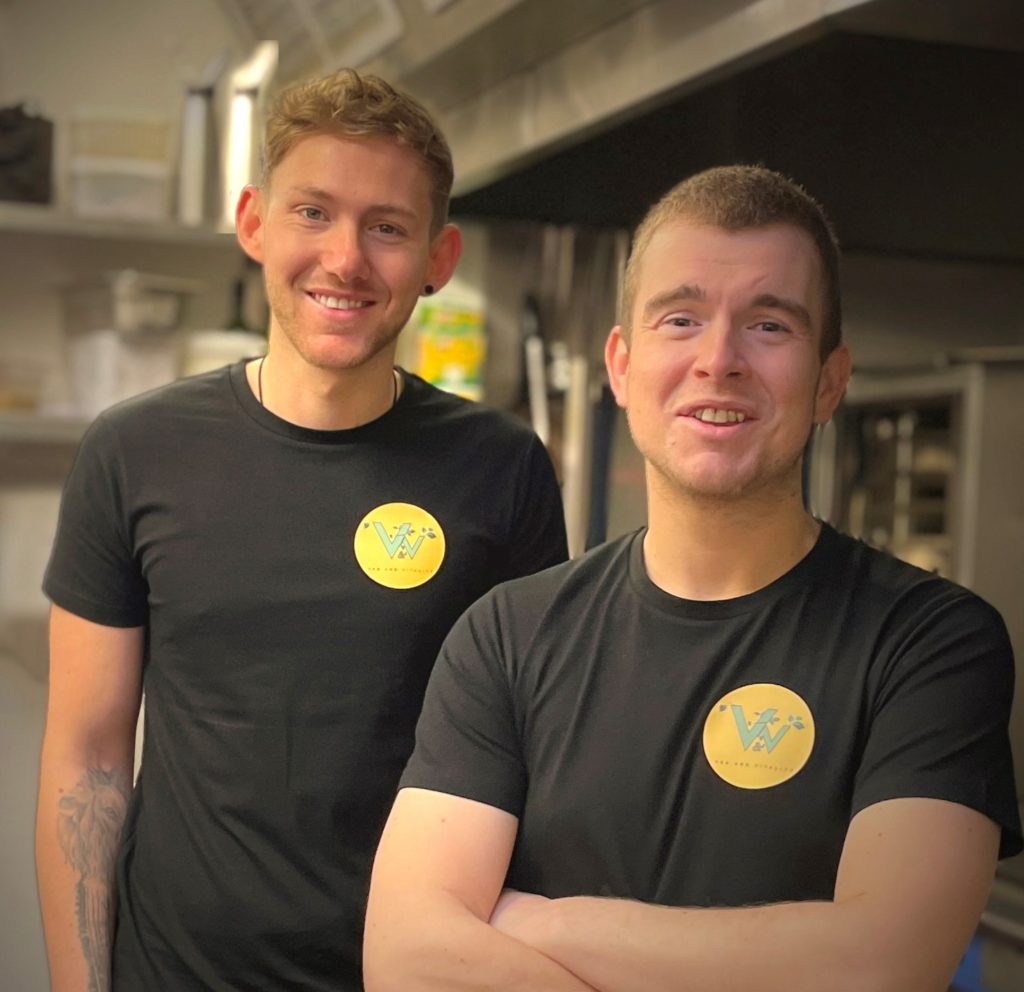 Veg and Vitality: is a plant-based meal delivery service offering fresh and affordable high-quality food Island wide.
After studying for a degree in Manchester and being able to enjoy the wide variety of plant-based options that were on offer there, coming back to the Island, made Joshua Parker realise the lack of options available here. He convinced a good friend to try out a plant-based diet, who then quickly saw and felt the benefits within his health and wellbeing, and this inspired Josh and Ali to start the company.
Plants are naturally high in fibre and vitamins while being naturally low in cholesterol, drastically decreasing the risk of heart attacks and strokes alongside many other illnesses. Veg and Vitality feel that having a healthy body ultimately leads to having a healthy mind.
As the chef, Alister Brierley deals with the food production whereas Josh focuses on the sales and marketing side of things. His partner (also known as the Brownie Queen) creates the dessert section. Next year they plan to move to larger premises and ultimately hope to open their own eat-in venue, allowing customers to enjoy their products in a relaxed dining environment.
During lockdown Veg and Vitality were able to utilise time efficiently. Years of experience as a plant-based consumer, paired with 15 years' experience as a professional chef, Ali was able to create the perfect menu. As a delivery service, they have been fortunate enough to thrive during lockdown. It is great to hear of their success when it has been difficult for many.
"We always use local produce wherever possible. We believe fresh food tastes best and cutting down our food miles is much better for our natural environment. Our pastry is made with entirely Manx produce, our flour is milled in Laxey and the oil is sourced from Ellerslie Farm. If we can't use products that are produced on Island, we use a local supplier to purchase them from."
"We feel it's important to stay both physically and mentally healthy during these times, so being able to assist our Island community with this is a privilege. The level of support received from our local community has been overwhelming and has inspired us to continue on our journey."
2021 is the UN General Assembly's International Year of Fruit and Vegetables so we asked: Just how important are these ingredients?
"We believe a meal is not complete without a vegetable, so we try to take the next step and create a meal out of the vegetable itself. Part of our mission is to prove that the best tasting food is in fact grown in the ground!"