Winners of the Beetles, Bugs and Beasties Competition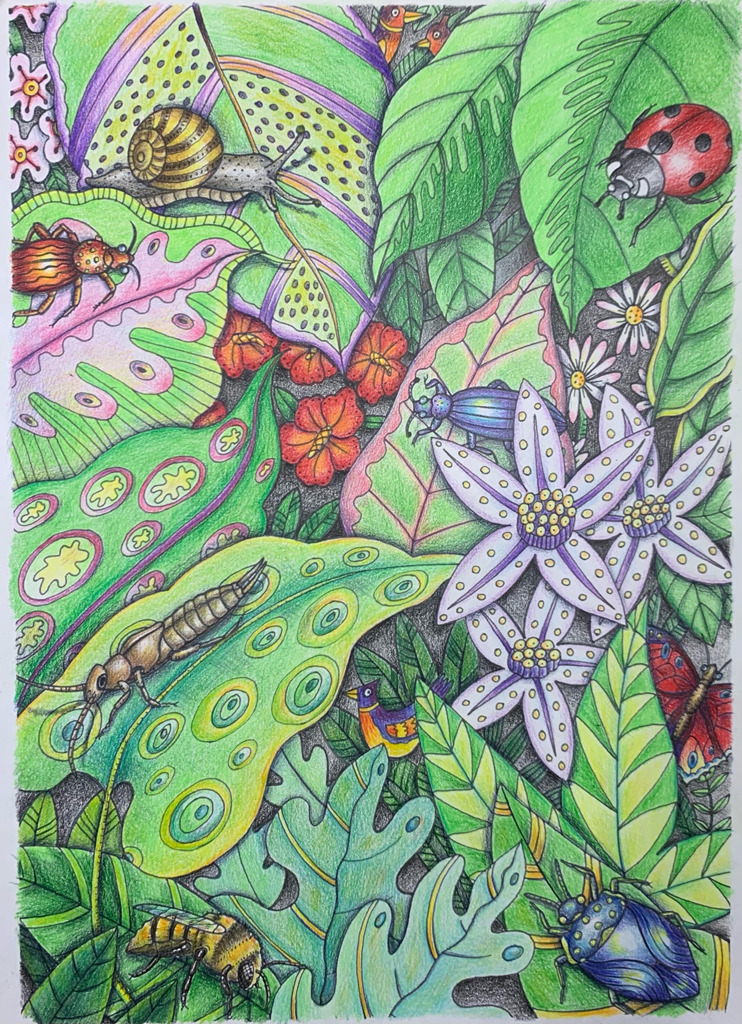 "Since I was a Natural History Illustrator in New York, I have always enjoyed venturing into the great outdoors and rendering what I see."  Sally Black
The Time Enough offices have been a riot of colour with all the competition entries. Thank you all for taking part. Deciding on the winners was really difficult and the final decision was made after shortlisting the favourites.
It has been great seeing so many families getting involved, and we had a broad range of ages taking part, starting from 18 months! (You are never too young for creative pursuits.) Many of you told us how nice it was to have a competition that adults could enter too, and a good number of our entries were in the Adult category. We wanted the competition to be fun, and it is rewarding for us to hear that we inspired reluctant artists, some of whom had not picked up a pen or pencil since school, and that many families made it a group activity when the weather was too unpleasant to go out.
Wonderful. Keep going.
An enormous thanks to Sally Black who not only designed the beautiful colouring page but also judged the entries.
Sally said, "As I often use Nature as a starting point for my paintings, I found it a real pleasure to design the colouring page (doesn't everyone love a bit of colouring?) and a particular joy to see how well people responded to the "brief". We received well drawn insects and garden creatures, detailed anatomical studies and even some fabulous 'hybrid' insect designs!"
Sally began her career in New York, working as an illustrator, before returning to the Island in 1993. She then worked in the Isle of Man Film Industry for almost 20 years while continuing her own painting. We are so lucky to have such an experienced artist judge the entries, and even she found it hard to decide on the final winners, but here they are:
Adult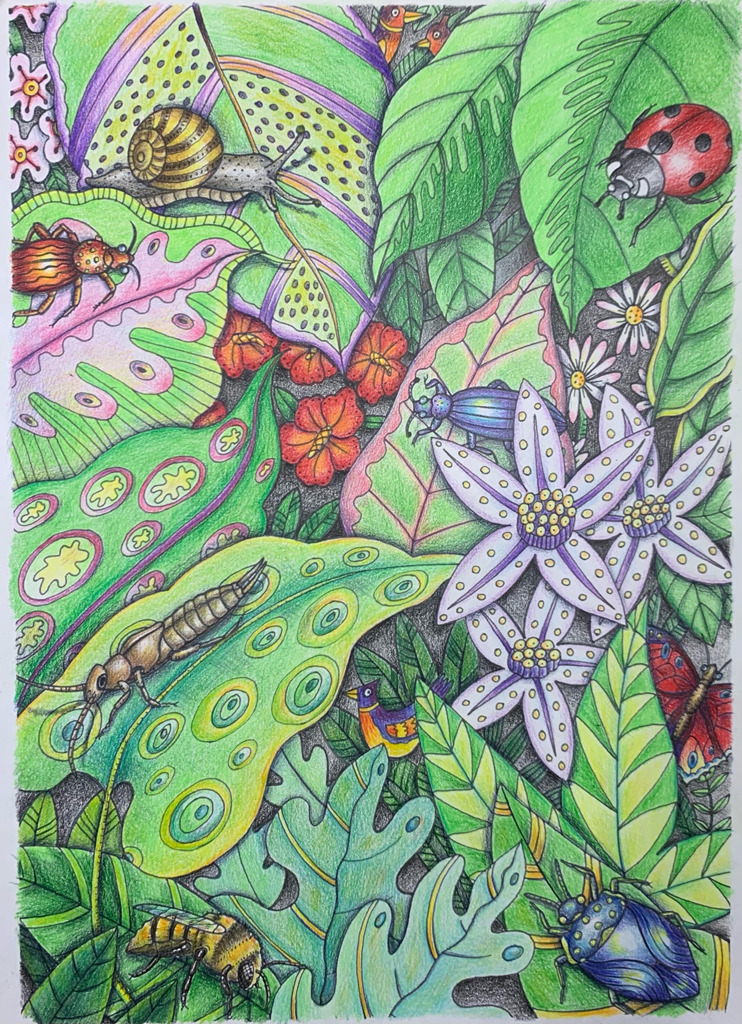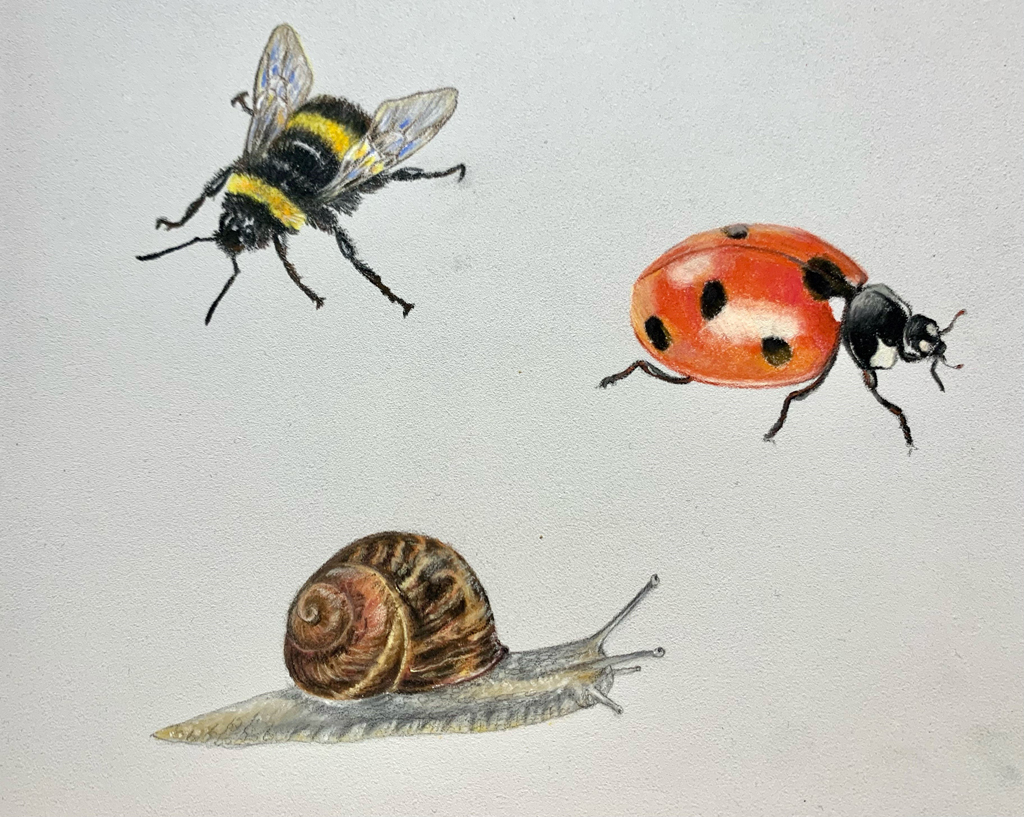 Elizabeth Bury,
Runners Up Sameerah Battad, Laura Bradley, Chris Hunt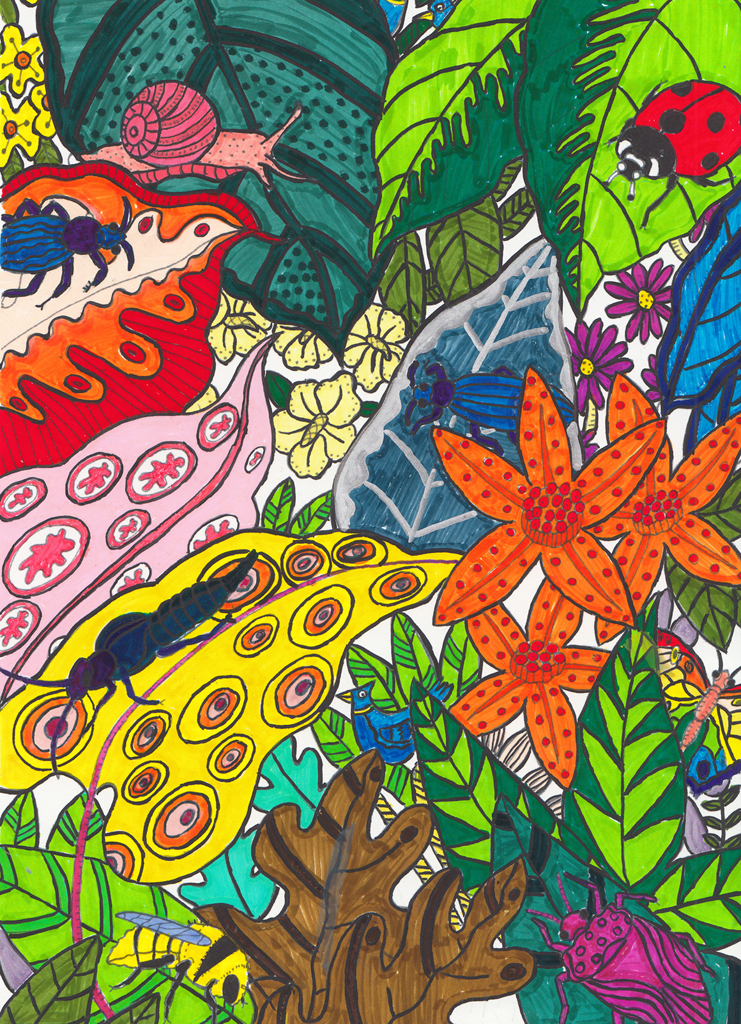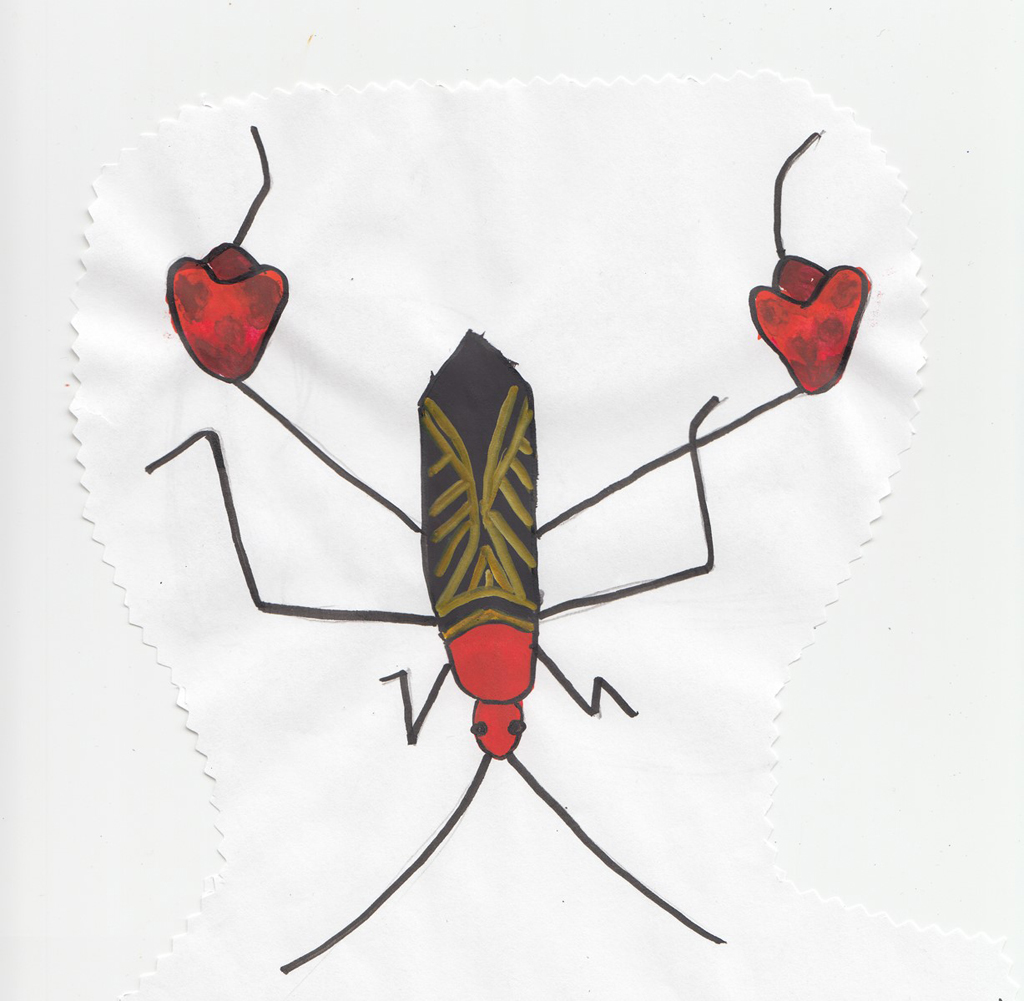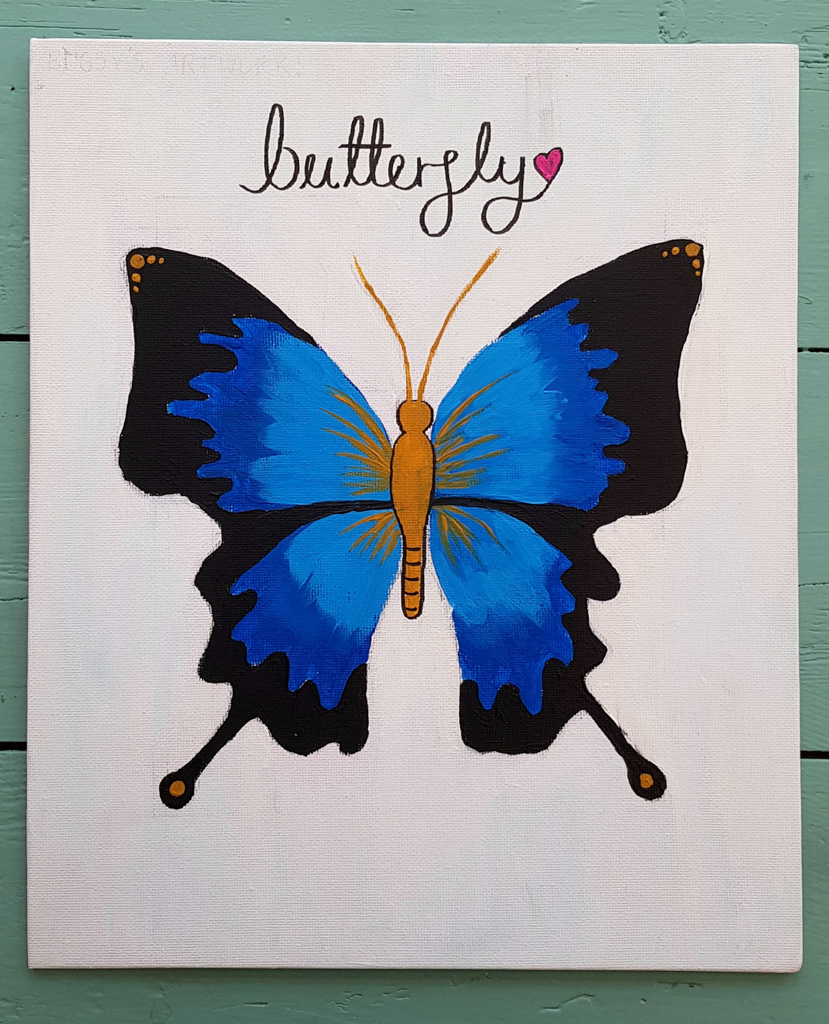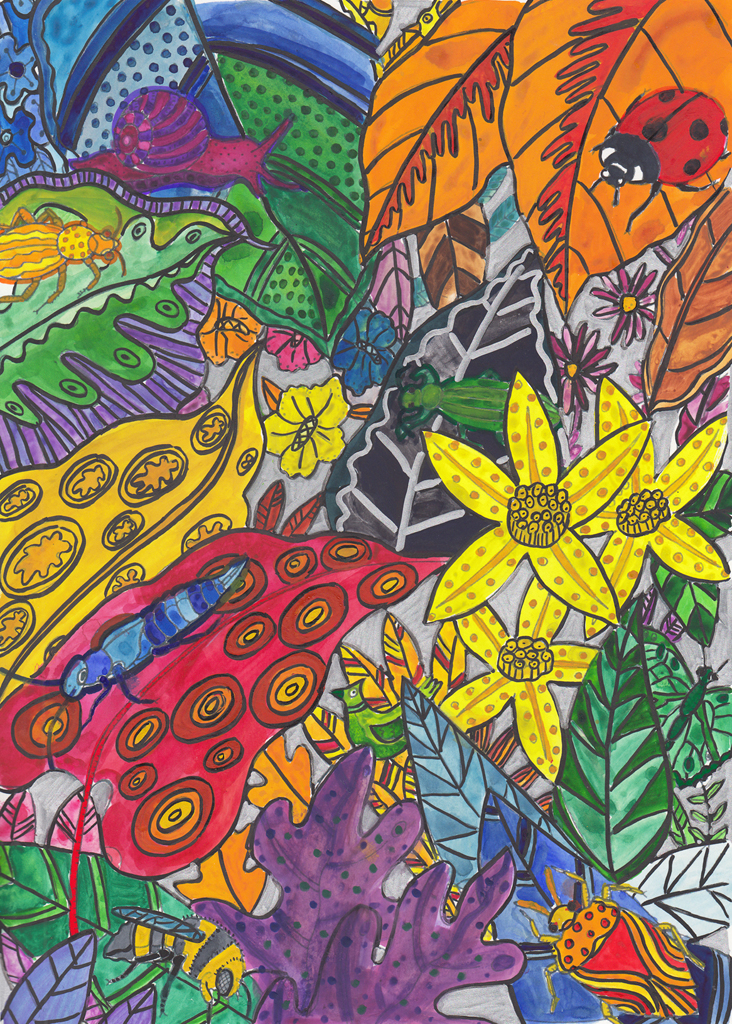 Evella and Rosylena Mulunda, both aged 13
Runner Up Grenya Head Aged 11

Age 6-10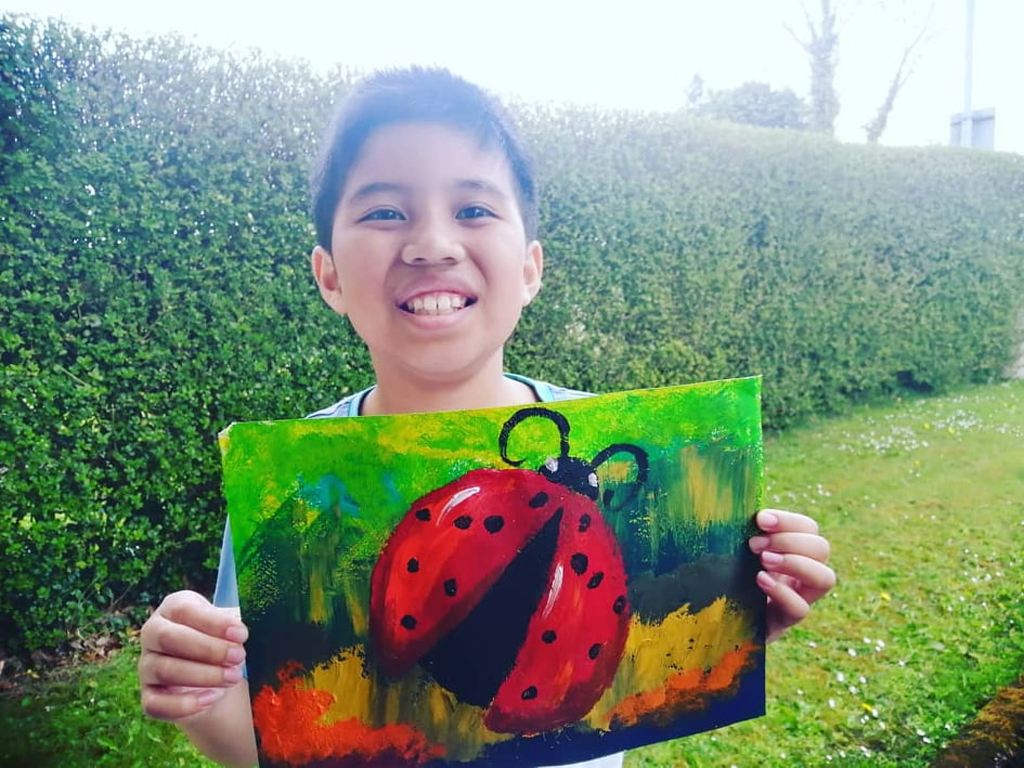 Schadrach Battad Aged 9
Age 3-5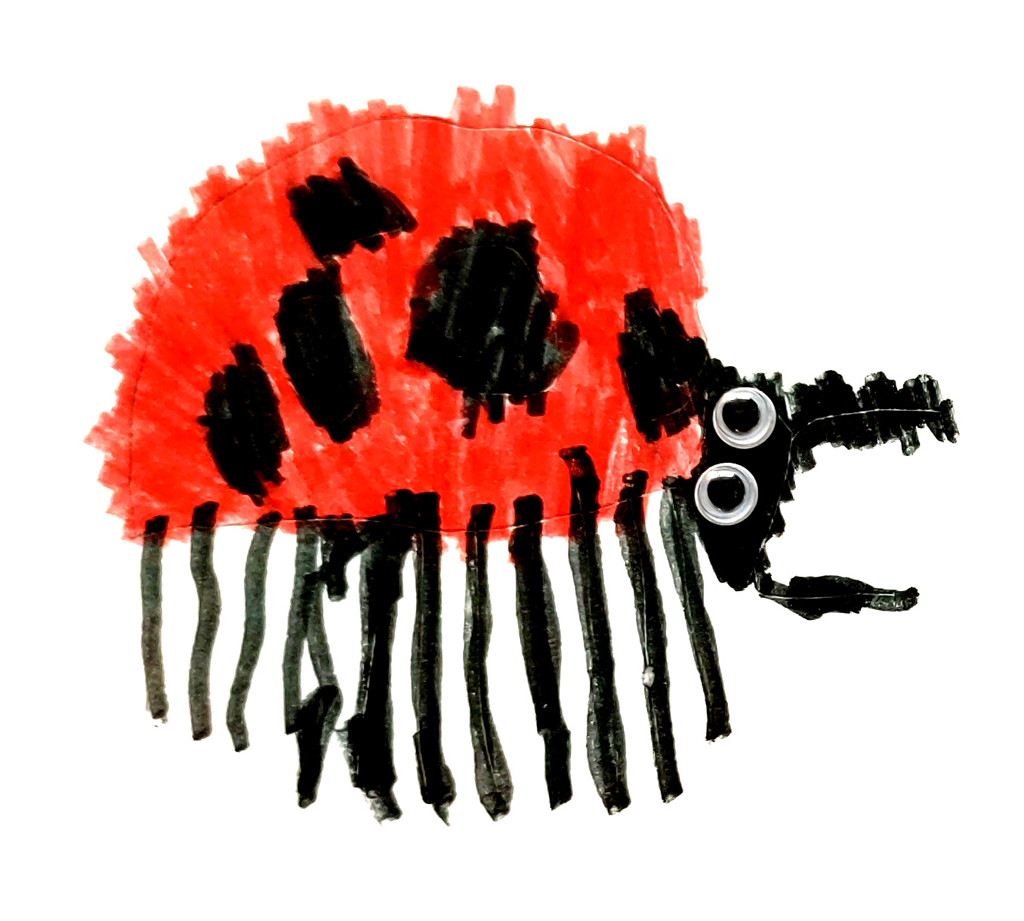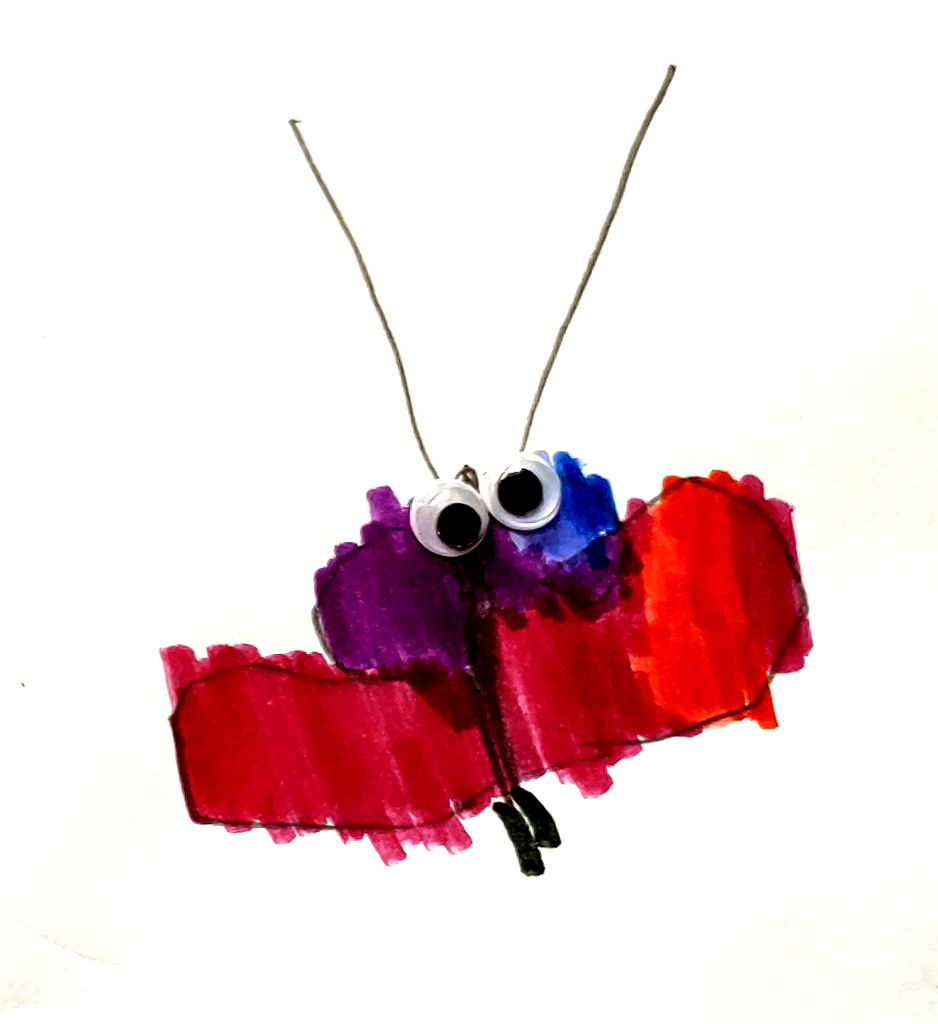 Eida Wasley aged 3,
Runners Up Meshach Battad aged 3, Grayse Teare-Kermeeen aged 5
Family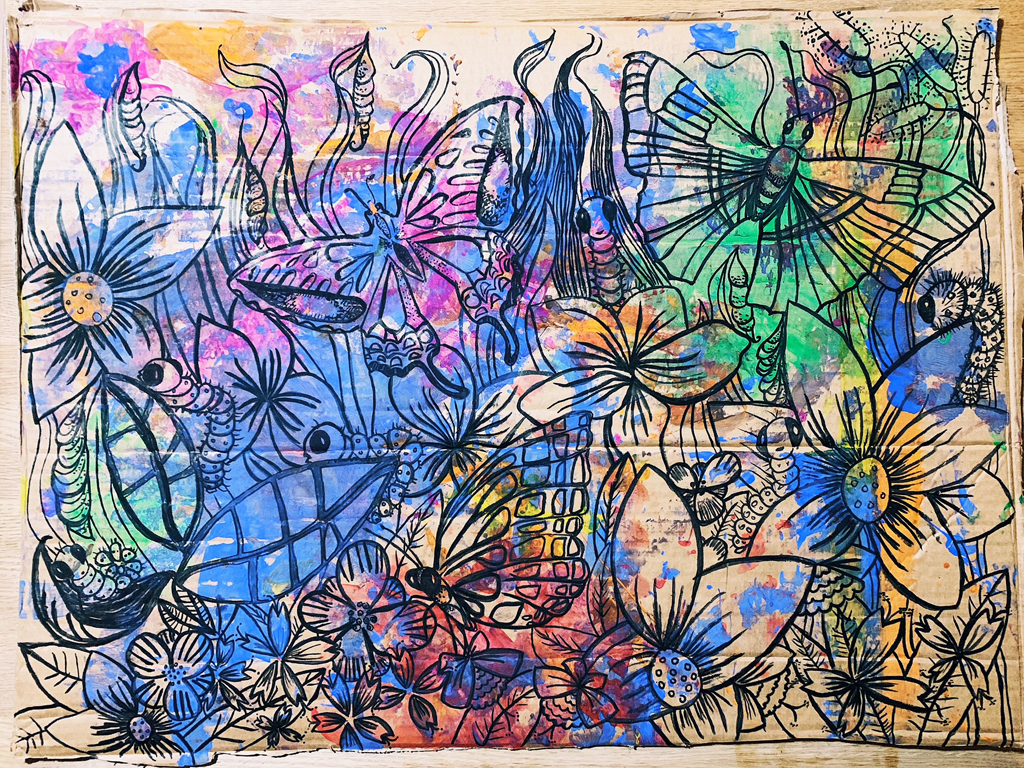 Emma Haslam's family all got involved in the creative process. It was a combined effort so did not fit any competition category. We decided to award a special family prize for this colourful piece. Especially as the colour work was created by who is only 18 months old.