Grace Baptist Church-Peel
Market Street, Peel , IM5 1AD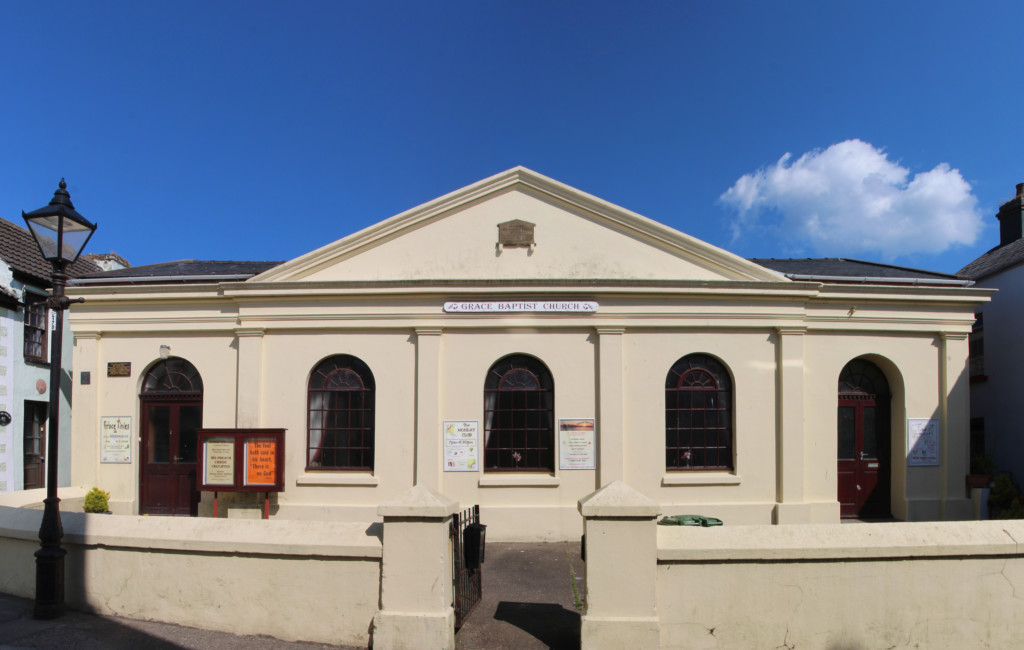 One of three Grace Baptist Churches on the Island, the Grace Baptist Church Peel, began with a series of meetings (held in what is now The Philip Christian Centre) in the summer of 1973. The Market Street building was extensively refurbished in 1997. The church then moved to Market Street in the early 1980s and added an extra hall in 2012.
The Market Street Church was originally built as a mathematical school and is of historic interest. There is a plaque on the wall marking the founding of Peel Football Club. Later the Sea Scouts were based there and then The Salvation Army.
Pastor Glenn Walters took up the work in 2010 having previously worked in India and then with London City Mission. The church has great interest internationally, both through involvement with an orphanage in India and by re-publishing sermons of the well known Baptist preach Charles Spurgeon. The congregation has a mixture of ages. They use Grace Hymns and the KJV (King James) bible.
Regular Church Services
The Grace Baptist Church hosts Grace Tinies, Good News Club and Sunset Citizens.