Bonnag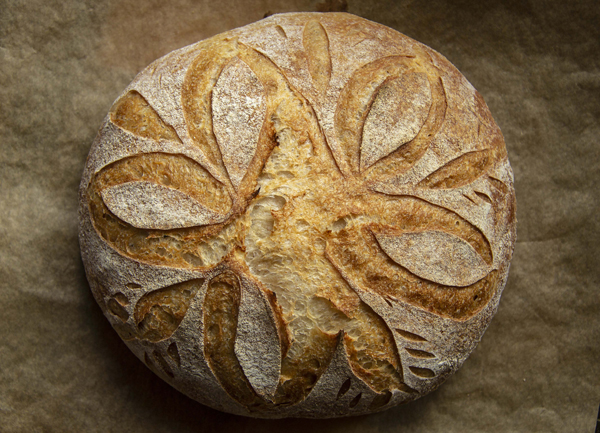 This classic recipe of Manx Bonnag is from Sue Woolley's "My Grandmother's Cookery Book".
8oz Plain Flour
1-2oz Butter or Margarine
1 cup of Buttermilk
1 teaspoon Bicarbonate of Soda
1 teaspoon Cream of Tartar
Pinch of Salt
Sift the flour and salt into a bowl and rub in the fat.
Mix together the buttermilk, bicarbonate of soda and cream of tartar.
Gradually add the liquid to the dry ingredients and mix with a fork to make a soft dough.
Turn onto a floured board and knead the dough lightly until smooth.
Shape into a round and place on a greased baking tray.
Mark into sections and brush the top with milk.
Bake in a moderate oven for 30-40 minutes until well-risen and golden brown.