Lockdown Liberation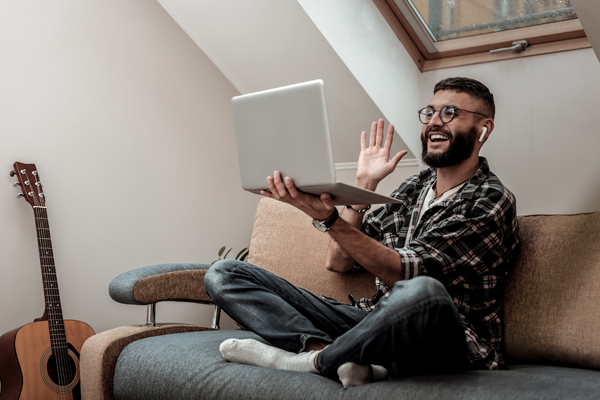 Well lockdown is finally over. At least for now. Well done us, for getting this far. We hope you have enjoyed our Lockdown series and found something new and interesting. 
It has been a strange time for all of us. A time to rethink our lives and how we treat the world and each other. It has been a scary time for many and a sad time for people too. We hope that as this phase of lockdown comes to an end you are feeling better, stronger and more focused on how you want to live your life. We hope this has given you time to think, look after yourself and even start new projects.
We are enormously grateful to those who worked through this whole time making our lives so much easier. We are extremely proud of all our healthcare workers and those who take care of us. We are thankful to all those who stayed home and thought of others and what is best for the Island. We have seen how generous people are in giving time, energy and skills for free.
We have been so lucky to have the Island's beautiful countryside and this incredible weather that means sitting in your back garden has been a delight. Actually, we have quite enjoyed lockdown. There's nothing wrong with just wanting to be at home. Working from home and finding things that interest us without feeling like we must be in a mad rush all the time. I'm in the "at risk" category so I have been self isolating alone throughout.
We enjoyed writing the Lockdown series. It has been great fun finding different websites from around the world. Seeing what people are doing during lockdown. The creativity has been inspiring. We think it is incredible that you can do virtual tours of museums or have ballet streamed to your living room. You can actually travel the world without leaving home.
This is a round up of our top finds. Our Lockdown Top Ten. If you have missed any in the series, you can go back and find them, on Spotlight. If you know anyone who would be interested in these topics, please share and let them know. All these activities are available for free.
Musicals, Theatre and Cinema
Home Theatre – Andrew Lloyd Webber Online
Captive Audience – The Met Nightly Opera
Trapped in Isolation – Lionsgate Cinema Live
Arts, Museums and Science
Immersive Art – BP Portrait Awards 2020 Virtual Tour
Museum Visits – Natural History Museum Tour with Sir David Attenborough
Garden Stargazing – Nasa Virtual Tours
Things to do for Children
Lockdown Library – Harry Potter Audio Books
Museum Visits – The Children's Museum of Manhattan
National Trust "50 Things to do before you're 11 ¾"